My name is Vicki Watson. I am so thankful to be part of Walter Jackson Elementary School! I received my Bachelor's degree in Language Arts/Secondary Education from Birmingham-Southern College and my Master's degree in Counseling & Psychology from Troy University. While I am a native of Florence, AL, I currently live in Huntsville with my chiweenie named Ralphie. I enjoy spending time with my family, including my 2 adult children - Robin and McLain. My other passions include reading, listening to music, and traveling. This will be my 16th year in education and 8th year as a school counselor. I am truly looking forward to getting to know all Jaguar students, families, faculty, and staff.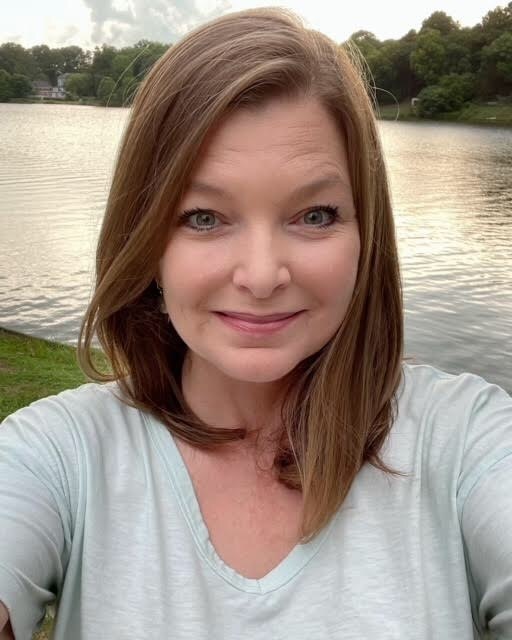 Thank you to our wonderful parents and PTO for all the special treats this week!

DCS Spring Recruiting Fair

Calling all Shoe-Boxitects! Part of building better minds is reading and creating. Our Book Fair this year will celebrate both. Students are invited to take a shoebox and build something new and creative out of it. They could make a car, a house, Pete the Cat, a jet, or some other creative object. If your student would like to participate, they may send their shoe box creation to school next week to be put on display at the Book Fair. See below for the rules and prizes. Students may take a shoebox and turn it into a new creation– machine (car, boat, jet, etc.), artwork, model, or character. Creation must be made from a shoebox. Students may cut and reshape the box. Students may add items to the box– extra pieces of box or cardboard, string, stickers, googly eyes, paint, staples, feathers, glue, etc. These items may be purchased or used from items currently at a student's home. Creation dimensions can be no larger than 18 inches long, 18 inches wide, and 18 inches high. Creations may not use electrical or battery power. Creations may not use sharp objects or represent weapons of any kind. Students may turn their boxes in to the library beginning Monday, Feb. 7. The deadline for turning them in is Thursday, Feb. 10 at 2:30 pm. Students will complete a short registration card when they bring their boxes to the library. Boxes must be picked up by Friday at 2:30 pm. Boxes not picked up by students or parents will be discarded. Boxes will be judged on creativity, originality, attention to detail, and skill of construction. There will be an overall school winner (20 Book Fair Dollars) and winners for each grade level (10 Book Fair Dollars for each grade-level winner). There will also be a special Student Choice award that students of the school will vote on.Awards will be announced at 5:30 pm on Thurs., Feb. 11 at Book Fair Family Night. Students do not have to be present to win. If you have any questions about the rules or what is allowed, please email
todd.mcdonald@dcs.edu
. Happy Building!

The Kids Heart Challenge ends tomorrow, Friday, Feb. 4th. All donations are due tomorrow as well. Thank you for supporting our school and the American Heart Association!

Thanks to Peoples Bank, our Partner in Education, for their donation to get our AR store up and running! The kids love it and everyone benefits. This student was reading on the way to the bus. He couldn't wait!

Walter Jackson Family: Our annual canned food drive begins on Monday! Support our local community for the holiday season and earn house points for every can you bring in!

New students were sorted into their school Houses today! Tomorrow we have our first House Meeting of the year!

Zero the Hero visited Mrs. Dutton's classroom for the 10th day of school!! They had a roll and write game!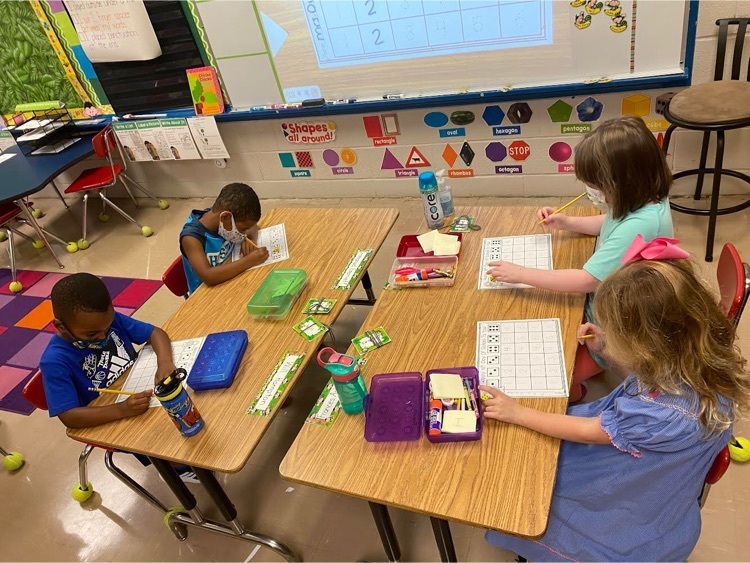 Kindergarten Parent Orientation is tomorrow, Aug. 1, 2-3 pm. The orientation of for PARENTS ONLY.

Hello! My name is Mary Virginia Holman and I will be teaching kindergarten this year at Walter Jackson. I am a first-year teacher, but I did my teaching internship this past year at WJ and I am so excited to be an official member of the WJ team. I am from Decatur, and I grew up in the Decatur City School System. I graduated from Athens State University with a degree in elementary education. When I am not teaching and working with students, I enjoy cooking, reading, and taking my dogs on long walks. I am so excited for the fun and learning this school year will bring!

It's almost time to break ground on the 2021-22 school year!


Hi! My name is LaQueesha Poe and I am excited to call Walter Jackson my new home. This will be my second year teaching Physical Education. I am from Hamilton, AL and I am a proud graduate of Alabama A&M University. When I am not teaching, I enjoy coaching softball, being outdoors, and traveling. My goal this year is to get to know each student and make them excited to learn about physical education.

See info. in picture about Decatur High Basketball

Mrs. Green's class released a monarch butterfly into the Outdoor Classroom that they raised from a caterpillar!

Having a wet and Wild time at the All Year AR parties today! Thanks Mrs. Caudle and PTO for making this happen!

5th grade had a mighty fine time at Camp McDowell today as you see here! More pictures will be posted soon!

WJES Greenpower is ready to roll!

Greenpower will be competing tomorrow, Tuesday May 18th. The race will be live streamed on the district youtube channel for all to watch. Use the following link to join in:
https://www.youtube.com/channel/UCYjkxZQJCnQvzvkHxVScX9w/featured
We will be racing at the following times! We would love for you to tune in. Drag Race: 9:25am 9:50am 10:15am Championship Race@ 10:20am Circuit Race: 10:40am 11:20am Championship Race@ 11:40am Awards Ceremony will be at 11:55am